Nokia reveas Ozo, a futuristic new camera for filming virtual reality!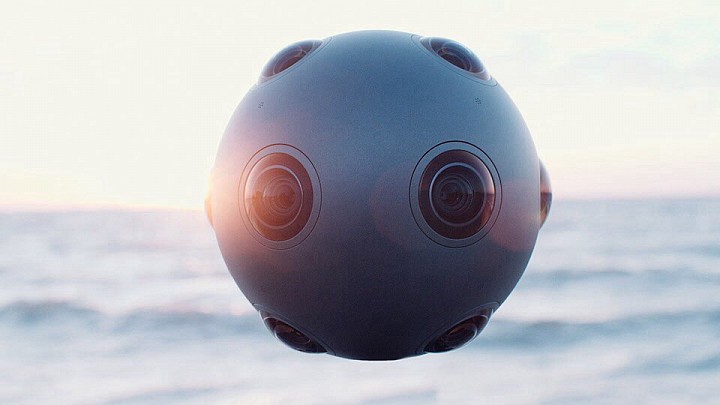 The Nokia OZO VR camera, which will be released this fall, builds on the experience of developing cutting-edge cameraphones. The device records audio and 360-degree video, which can then be ported to any number of commercial VR systems. Nokia bills it as the world's first VR camera for content creators, and the video it produces will run on an Oculus Rift or any other upcoming headset. OZO is platform-agnostic: You don't need a special Nokia headset for playback.
For Hollywood types, Ozo has a number of selling points. It's a camera that lets them make VR in real time, thanks to a pair of key features. The first is live monitoring: directors can view footage as it's being shot on a headset. The second is rapid playback. In the past, VR footage needed to be digitally stitched together before it could be viewed, a process that could take hours. Ozo can render lower-resolution video for playback in as little as a few minutes, Nokia says.
Nokia says Ozo is the most advanced VR filmmaking platform yet. It certainly looks amazing — a spherical rig the size of a large cantaloupe, roughly 6 pounds, with eight optical image sensors spaced roughly an eye width apart. Audio is captured in three dimensions by eight microphones embedded in the camera, and the result is audio that helps to locate you in space. If you hear a dog barking behind you in Ozo-produced VR, look behind you — you'll see the dog.
Ozo affixes to a standard tripod and outputs video in standard formats. You can watch Ozo video on a headset like Oculus' or as a 3D video posted to a site like YouTube. The goal was to make a system that would integrate into filmmakers' existing workflows, Nokia executives said, and not to trap them in proprietary file formats.
With the Oculus Rift and Sony Project Morpheus scheduled for a 2016 release, Nokia seems to be embedding itself as a key player in the virtual reality space before these devices are unleashed to the world. After all, when they arrive, they'll need content, and Nokia clearly has some big ideas for the sort of things that can be done with VR. "The virtual reality market is just at the beginning," said Voltolina. "There is still so much to be discovered."